Graduation caps aren't just for throwing in the air — they're also for bejeweling and bedazzling. Some students like to go out with class, but other students are going out with style. Check out these ten phenomenally designed and decorated commencement caps:
10. The "Harry Potter" cap, from Isaac Gomez on Twitter. Only true members of Dumbledore's Army would show their fandom loyalty at graduation:
9. The "What the rest of my life will look like" cap, from Cody Permaneter on Twitter. Cody may have just graduated, but he already knows what he's doing for a career: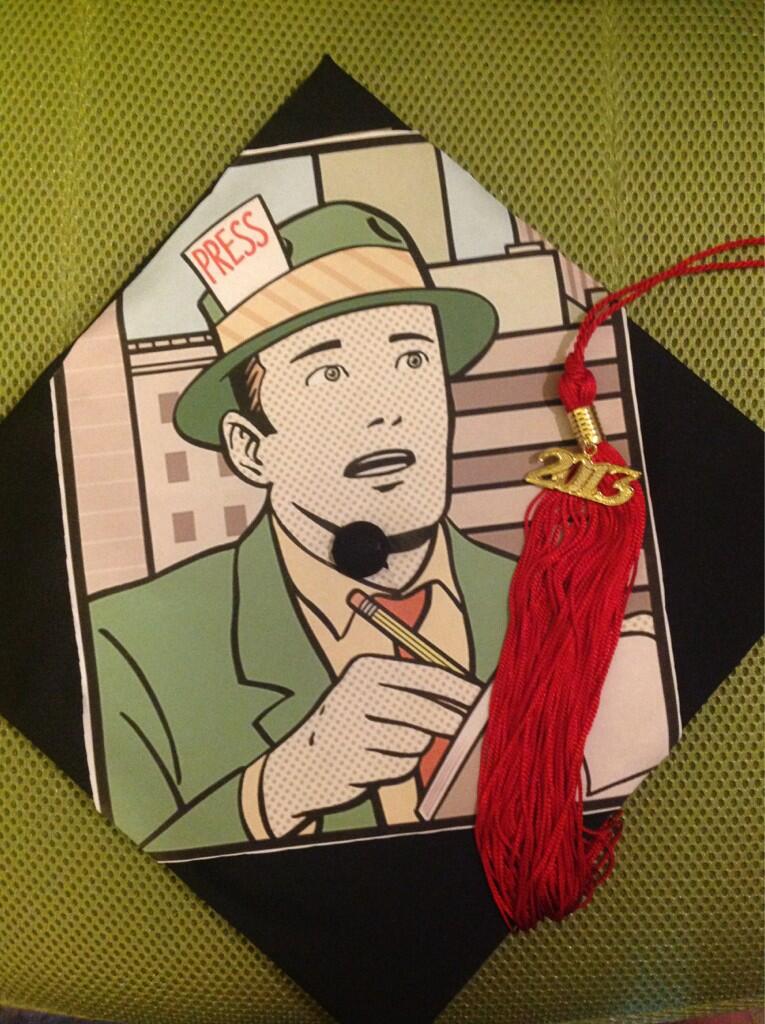 8. The "Thank you" cap. Victoria Vish used her cap to pay tribute to her parents' support:

Photo by Chelsea Purgahn.
7. The "bejeweled" cap: With her shinning cap, you will not be able to miss Kailin Miner in the crowd. Photo courtesy of Miner on Twitter.
6. The "Bevo" cap: UT's mascot doesn't just graze on grass — he also grazes on caps. Photo courtesy of the University Co-Op on Twitter.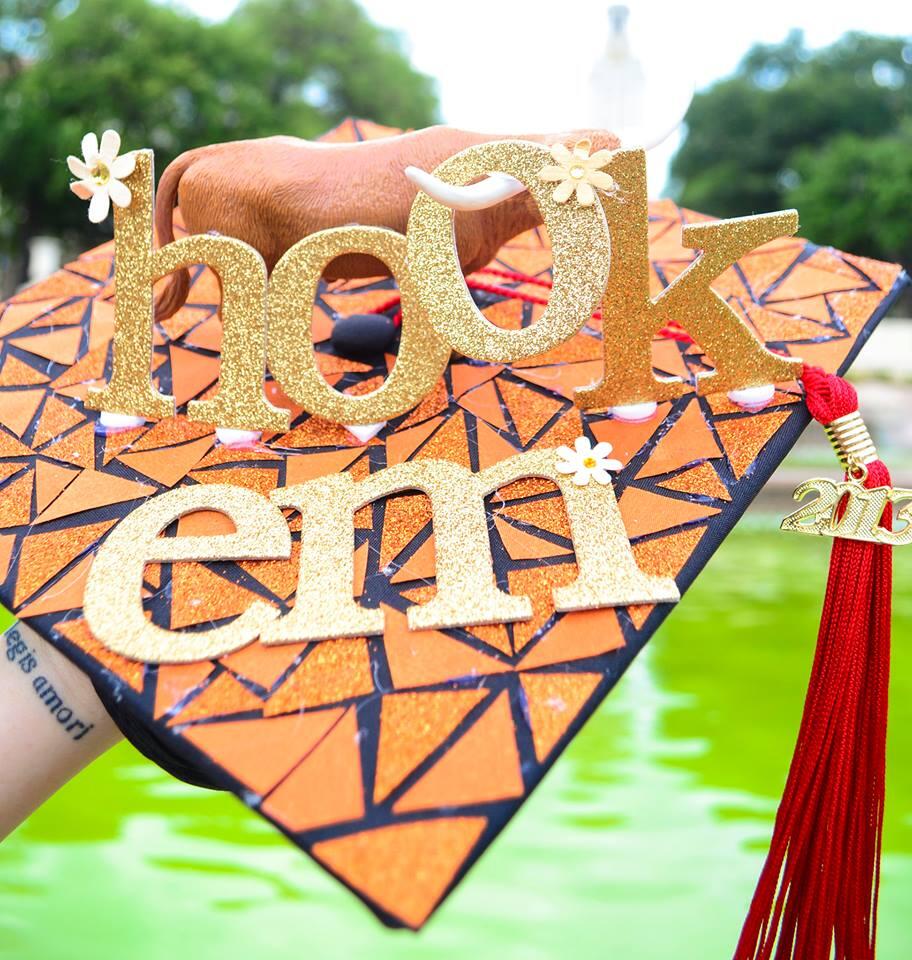 5., 4. and 3. The "Glittering" caps: These three caps shine above the other, undecorated caps (literally.)

Photo by Chelsea Purgahn.
2. The "Meme" cap: This cap is representative of what everyone really does in college — procrastinate on the internet.

Photo by Chelsea Purgahn.
1. The "Ship" cap: This one just speaks for itself:

Photo by Chelsea Purgahn.
Think you have a better commencement​ cap? Tweet a photo at us on Twitter @thedailytexan!
​