Beyoncé, "Best Thing I Never Had"
When the pop diva dropped her debut single, "Run the World (Girls)," from her forthcoming album, 4, it raised a curious eyebrow. For an artist who made a name for herself as a musical trendsetter for the past decade, why was she slumming behind a trend-following, Rihanna-esque dance beat? Whether it was pandering or careful plotting to make this new single sound brilliant by comparison, "Best Thing I Never Had" is closer to classic Beyoncé. A soaring kiss-off to a former love ("When I think of the time that I almost loved you/You showed your ass and I saw the real you"), it better showcases her incredible voice and exudes equal parts strength and vulnerability.
Best Thing I Never Had by Beyoncé
---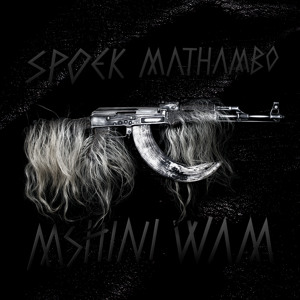 Spoek Mathambo, "Control"
This South African rapper and disk jockey has accomplished a seemingly impossible task. He made Joy Division's "She's Lost Control" sound even grimmer than the leaders of somber ambience did. A transformative cover, this remixed and remodeled version of the song is the kind of catchy, affecting dance that M.I.A. used to make before being consumed by misinformed agitprop. Over a pulsating, almost tribal beat, Mathambo's deep vocals reverberate like a foreboding presence. If the Rapture had occurred, this dark number would have played across the landscape for those left behind.
SPOEK MATHAMBO – CONTROL by Spoek Mathambo
---
Coldplay, "Every Teardrop Is a Waterfall"
The English pop-rock group has been as divisive over the years as lead singer Chris Martin's wife, Gwyneth Paltrow. Are they secretly brilliant or just plain insufferable? It depends on what they're aiming for; usually somewhere between plaintive (their early 2000s work) and sky-high transcendence (which they've leaned toward since X&Y). Martin told the Guardian last November their new album is inspired by New York graffiti, and this first taste is in the same vein as their last album, Viva La Vida. It's slightly rougher around the edges, but still pretty; like a pair of pre-tarnished jeans. How this synth-tinged track is anything like grungy, grimy street art is unclear, but it could easily sell iPods.
Coldplay – Every Teardrop Is A Waterfall by MMMusic
---
Beirut, "East Harlem"
First penned by the Balkan-infused indie set's frontman Zach Condon when he was 17, this proper studio recording is a plinking, wistful stroll that has an odd commercial appeal. The shift from their usual, somewhat alienating Bulgarian countryside vibe to a cleaner sound isn't surprising considering the group's recent collaborations with Blondie. Horns blare between upbeat ukulele strumming and yearning lyrics for a faraway love ("She's waiting for the night to fall/Let it fall, I'll never make it in time"). When the song swells to its climax, it's like Condon is smiling through his own tears. It's one of the cheeriest songs about missing your love.
Beirut – East Harlem by Revolver USA